BUY THE 15-DISC BOX-SET


In March 2011 Michael Tellinger and Zulu Planet hosted the Megalithomania Conference in South Africa. A top line-up of international authors, visionaries and antiquarians came over to Joburg to share the latest cutting-edge research on the mysteries of the ancients. Graham Hancock, Andrew Collins, Robert Temple, Antoine Gigal, Klaus Dona & Wayne Herschel joined Megalithomania organiser Hugh Newman, and South African author Michael Tellinger to deliver a sensational account of what the ancients were up to. Now you can watch the remastered lectures in your own home. £74.99 PAL Format in two cases.

- LIMITED EDITION -





- COLLECTORS ITEM -




DOWNLOAD THE TALKS

Download 2011 Video 'Box Set':
14 talks & Forum in Video MP4 format:
Was £39.99 - Now £34.99


Download 2011 Audio MP3 'Box Set':
14 talks & Forum in MP3 format:
Was £29.99 - Now £23.99


- Or download individually below -
(Please note that there are no DVDs of Robert Temple's talks)
Please note the white 'add to Cart' buttons are only for downloads. If you want to buy DVDs, please order seperately with the Orange buttons.

...
2011 DVDs are remastered. Audio and Video downloads are also now available. See options below.
See library of online talks & download MP3s & videos here. Purchase high quality DVD's of 2009 here and 2008 here and 2010 here

---
GRAHAM HANCOCK - Double-DVD
Day 1: A Species with Amnesia: The Lost Civilization
Day 2: Elves, Aliens, Angels & Ayahuasca: Parallel Realms & the Vine of the Dead
Graham Hancock is the author of The Sign and the Seal, Fingerprints of the Gods, Keeper of Genesis, Heaven's Mirror, Supernatural and several other bestselling investigations of historical mysteries. His books have been translated into twenty-seven languages and have sold over five million copie worldwide. His public lectures and broadcasts, including two major TV series for Channel 4, Quest for the Lost Civilisation, and Flooded Kingdoms of the Ice Age, have further established his reputation as an unconventional thinker who raises controversial questions about

humanity's past. On day 1 Graham discussed the global cataclysm at the end of the last Ice Age around 12,500 years ago and argued that our civilization, too, despite its technological prowess, might be poised on the brink of becoming the next Atlantis. On day 2, he explored otherworldly realms and the sacred plant of the Amazon, Ayahuasca, and how this can transport you into interdimensional realities, as well as seeing clus within ancient cave art and visionary paintings. www.grahamhancock.com
Double-DVD: £11.99


PAL Format - 2 discs












---

KLAUS DONA - Double-DVD
Day 1: Unsolved Mysteries part 1
Day 2: Unsolved Mysteries Part 2
Klaus Dona has been organizing cultural exhibitions since 1991 in Austria, Japan and Korea. Being a specialist in culture and art exhibitions, his attention was automatically drawn to a phenomenon called 'Ooparts' - out of place artifacts. These are artifacts that should not exist according to current science. Klaus has been researching these types of artifacts for over a decade and, after a long preparation, decided to set up an exhibition of 470 of these (Ooparts) pieces, which he called ''Unsolved Mysteries''. this includes artifacts from places such as Colombia, Bolivia, Peru, Ecuador, Mexico and many other countries. Its amazing how he has been able to display such pieces - because museums usually bury these in their basements to avoid raising uncomfortablequestions. A large portion of the pieces are scattered around the world and held in secret private collections. Klaus Dona has been able to research more than 3500 pieces, all of which have no logical explanation! ….until now!! On Day ! Klaus explored the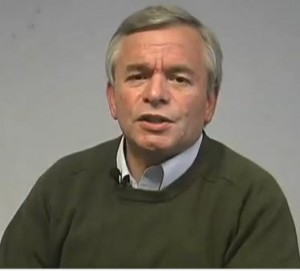 skeletal and archaeological remains of giant humans and advanced technologies and on Day 2 he showed the remaining photos of Oopart artefacts and discussed what is actually known about them, why they don't fit in the current scientific paradigms, and what implications their existence have on our history as Humanity. You will be left with many questions like: who we are, where we came from and where do we go, did giants really exist, was the flood a reality and when, was there once a global civilization and most of all, can we learn from the past, especially coming to 2012 and the prophecies? www.klausdonachronicles.com
Double-DVD: £11.99


PAL Format - 2 discs









---

Andrew Collins
Day 1: Finding Eden - the Mystery of the Gobekli Tepe
Day 2: Giza's Cave Underworld
In southeast Turkey stands the oldest temple in the world. At nearly 12,000 years old, Gobekli Tepe is an enigma to archaeology. Consisting of a series of stone circles, made up of T-shaped pillars bearing exquisite carvings of animals, birds, insects and abstract human figures, this ritual complex was constructed at the end of the last Ice Age by faceless individuals, who rose far beyond the conventional understanding of the hunter-gatherers who occupied the Eurasian continent at this time. Why were these amazing stone circles buried overnight, sometime around 10,000 year ago? It is an enigma that seems to start in Africa some 17,000 years ago, and ends with not only the creation of civilization down in the fertile crescent of Mesopotamia, but also in the sudden emergence of the ancient Egyptian civilization, where the story continues with the discovery in 2008 of a cave underworld beneath the plateau at Giza. Powerful evidence suggests that this underground complex existed ever before even the Pyramid Age, and might well reflect an African origin to the roots of ancient Egyptian religion. It might also hold the key to answering claims that in the vicinity of the Sphinx is a lost Hall of Records.

History and science writer Andrew Collins is a leading expert on Gobekli Tepe, and provides a powerful insight into the strange worlds both at Gobekli Tepe in Turkey and beneath the Pyramids at Giza. His books include From the Ashes of Angels (1996), Gods of Eden (1998), The Cygnus Mystery (2006), and Beneath the Pyramids (2009), in which he discovers and explores the lost underworld that exists beneath the Pyramids of Giza. Andrew, born in 1957, lives with his wife Sue in Marlborough, UK. www.andrewcollins.com. Find the full article on Underworld of the Pharaohs by Andrew Collins here. Plus join Andrew and Hugh in Turkey and Baalbek, Lebanon in September here.
Double-DVD: £11.99


PAL Format - 2 discs



Video Download:
Day 1 - MP4
£3.99 - 66min




Video Download:
Day 2 - MP4's
£3.99 - 91min






---
WAYNE HERSCHEL - Double-DVD
Day 1: Hidden Records bc
Day 2: Hidden Records AD
Wayne Herschel resides in Cape Town and has always had a passion for the unexplained and the mysterious. Two extraordinary life experiences are the prime reason his research base would be different to that of scholars. He believes he had an encounter with what ancient records called The Cosmic Tree of Life. Wayne began to co-ordinate a manuscript of his own where he made his first major discovery that would set off a chain of new groundbreaking findings that would link the beginnings of human life on Earth to another star system and prove pyramid civilisations once existed on Mars while it was the jewel of the solar system. Wayne's latest discovery involves finding a UFO depicted on an ancient Egyptian papyrus ... it shows where it came from and where it landed. Wayne explores evidence from before the time of Christ and in part two delves deeper into the 'star-map' mystery leading up to modern times, but still encoded within architecture, sacred art and Masonic symbolism. www.thehiddenrecords.com
Double-DVD: £11.99


PAL Format - 2 discs











---
ANTOINE GIGAL
- Double DVD
Day 1: The Divine Island of Giza
Day 2: The Mysterious Pyramids of Mauritius
In January 2008 Gigal and her team re-discovered the existence of seven Pyramids on Mauritius Island (Plaine Magnien). She described the structures as true pyramids after very long years of being lost to the world. Then in June 2009 Gigal and the team discovered a lot of not yet identified pyramids in Sicily and important structures near by and around the Etna volcano, where she discovered different shapes ans structures of the pyramids. The Pyramids of Mauritius and Sicily are similar as those of Tenerife and others in that general area.

Gigal is a French writer and researcher, author of the Giza Secrets Chronicles and correspondent in Egypt for the magazine L'Egypte and is also one of the founders of the Giza for Humanity Organization. Gigal's early years were spent in Africa and South America where here father worked as journalist and diplomat. This has taken her all over the world exploring diverse cultures and civilizations.She speaks modern Egyptian,Spanish, Italian and French and is distinguished to her ability to translate ancient texts. She also lectures extensively on Egypt and leads several in-depth study tours to Egypt every year. www.gigalresearch.com. Find the full article on The Seven Mysterious Pyramids Of Mauritius by Antoine Gigal here
Double-DVD: £11.99


PAL Format - 2 discs









---

MICHAEL TELLINGER
- Double DVD
Day 1: Vanished Gold Mining Civilization of S.Africa
Day 2: Advanced Technology of Ancient S. Africa
Over 1 million circular stone structures lie scattered throughout southern Africa. Until recently these have been called cattle kraal, of little historic value. Extensive research by Michael Tellinger and others has revealed that these are the remains of a vanished ancient civilization dating back tens of thousands of years. It covered an area larger than modern day Johannesburg and London together. Over these two multimedia talks, Michael shows the latest discoveries including Tools, artifacts, and petroglyphs that indicate that the Egyptians and Sumerians got much of their knowledge and imagery from this vanished civilization. All of this is crowned by a stone calendar now called Adam's Calendar that is forcing the academics to question human origins. Scientific evidence shows that this was also a gold mining culture and many prehistoric gold mines are still present throughout the area.

Michael Tellinger has become one of South Africa's bestselling export authors. His regular articles on human origins and his book Slave Species of God have been praised by readers in over 20 countries. He graduated in 1983 from the University Of Witwatersrand Medical School, Johannesburg, with a B.Pharmaceutics degree, a passion for the cosmos, genetics and human history. His research and astute understanding of his subject matter has made him a regular guest on many radio shows in the USA and UK. www.slavespecies.com. Find the full article on The oldest man-made structures on earth by Michael Tellinger here
Double-DVD: £11.99


PAL Format - 2 discs











---

Hugh Newman - Double DVD
Day 1: BEFORE THE MAYA: Olmecs & Megalithic Origins
Day 2: Earth Grids: Secret Patterns of Gaia's Sacred Sites
Hugh has recently travelled around Mexico, Guetamala, Hondurus and Belize in search of the pre-Mayan megalithic civilization that flourished as far back as 7000BC. The Mayans have been credited with introducing a sophisticated calendar, agricultural practices and incredible stonework, but it is now thought that the 'Olmec' invented the Long Count calendar that ends in 2012 and taught the Maya much of what they knew. Hugh also explores some new research about Earth Grids and the relationship between sacred sites all across the planet, including insights into the sites in South Africa and their relationship to ancient Egypt. Check out the blog - www.hughnewman.wordpress.com

Hugh Newman is an earth mysteries and esoteric science researcher. He organises the Megalithomania Conferences, co-edits Avalon Rising magazine and coordinates talks, films and workshops at numerous festivals. He has researched the Indigo child phenomenon and published a book on the subject. His most recent book, Earth Grids - The Secret Patterns of Gaia's Sacred Sites, has been published by Wooden Books. He is an honorary member of The Antiquarian Society and has spoken at conferences in the UK, Malta, France, Peru and North America. He is currently writing a book about the Wandlebury complex near Cambridge. See his full profile, other DVDs and interviews here
Double-DVD: £11.99
PAL Format - 2 discs










---
---
See library of online talks & MP3s & videos here. Downloads & DVD's of 2009 here and 2008 here and other DVDs here