The Highlands & Islands Of Scotland Tour
& Orkneys' Mysteries Revealed Add-On
September 17-25, 2015 & 25-27 Add-On
Hosted by Glenn & Cameron Broughton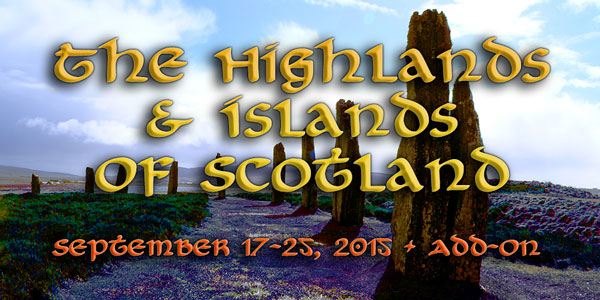 -The Isles of Iona and Mull speak of spirituality within the landscape
- The Highlands of Scotland conjure images of a mythical Celtic landscape imbued with an ethereal quality
- Rosslyn Chapel, the ancient capital of Dunfermline and the royal city of Edinburgh are shrouded in mystery and legends of former times
- Older than Stonehenge, the Orkney Island megaliths were built by our ancestors
Join us in exploring some of the stunningly beautiful Western Isles and remarkable and mysterious places in the Highlands and Central Lowlands of Scotland. We are offering this journey because some of the most powerful and dramatic sacred sites in the British Isles are hidden away 'North of the Border'. Even further north are the Orkney Islands, a dream location with some of the finest megalithic art and science in the world.

Tour Costs:
Main Tour £1895 - Add-On: £645
based on double occupancy
Single occupancy supplement: £140 - Add-On: £70
Tour deposit: £450 - Add-On: £150
Please email info@megalithomania.co.uk
for more info, or any queries

Click here to pay your deposit to confirm your place. You will be directed to 'Megalithomania' to place your secure payment via paypal or credit card. (This will be converted to your countries currency)

Itinerary: September 2015 - subject to change
Day 1 – Thurs 17th Sept
Your guides, Cameron & Glenn Broughton, will meet you at Glasgow Airport and immediately your adventure begins as we travel along the banks of Loch Lomond through the spectacular scenery of the Trossachs National Park to our hotel in Oban. Oban is a small but bustling port town with a beautiful bay and a colourful history. Our hotel is right on the Promenade with gorgeous views across the Bay. We gather for a welcome drink before dinner at a local restaurant.
Day 2 – Fri 18th Sept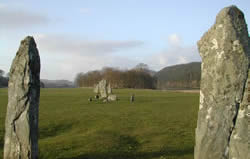 We start the day with an orientation meeting to set the stage for the tour ahead. Then we're off to the Kilmartin Valley with over 350 Neolithic and Bronze Age sacred sites! This entire landscape was held to be sacred and was the focal point for spirituality by our distant ancestors. We visit Nether Largie Standing Stones (pictured left) believed by Alexander Thom to be an astronomical observatory from nearly five thousand years ago. Close by are the twin Templewood Stone Circles set in a copse of trees. It is a perfect location for our Intention setting meditation. A short walk takes us to Nether Largie cairn where we conclude our time in the Kilmartin Valley. On the way home we visit the Kintraw Stone a site aligned to the solstices with wonderful views. See if you think the stone looks like a wise old man… Stay at Oban hotel again. Free-choice dinner not included in tour price
Day 3 - Sat 19th Sept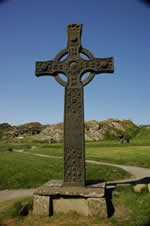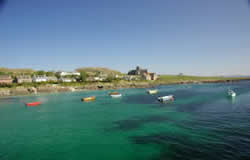 Today is a special day!As we approach the autumn equinox we catch the early ferry from Oban to Craignure on Mull, a 45 minute sailing. We then have an hour's scenic drive through Mull to the ferry terminal over to the sacred Isle of Iona.Our day on Iona includes Iona Abbey, with its beautiful acoustic Chapel. St. Columba established a monastery here in 563AD that was eventuallydestroyed by theVikings.Following these raids a Benedictine Abbey was established over800 years ago. Still an active Christian community today the Abbey is open to visitors and includes St Columba's cell and beautifully carved tombstones of many kings and chieftans. Close by, the Nunnery gardens are sublime and peaceful and will be full of colourful flowers. We will meditate to connect to our spirit and angelic guides here. Iona is on a leyline connecting it to the energies of Callanish stone circle further north in the Hebrides that we can detect by dowsing. We catch the return ferry to Mull where we stay for the night. Dinner at hotel
Day 4 - Sun 20th Sept
We start this Autumn Equinox day with a visit to Lochbuie Stone Circle, a faery circle surrounded by mountains, whose location is idyllic. This is a wonderful place to connect with the Spirits of this land through an equinox ceremony. We then catch the return ferry to Oban before driving to our hotel in Pitlochry in the Central Highlands, where we will stay for two nights. Free-choice dinner not included in tour price.

Day 5 - Mon 21st Sept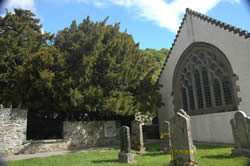 We are aware that we are in a place of power, mystery and magic, where several leylines cross and the oldest surviving goddess tradition in Scotland is still kept alive by the locals. Mount Shiehallion to the north is the protective guardian and source of power, a fairy-mountain and portal into the inner Earth. Our first visit is to the Fortingall Yew, believed to be the oldest tree in Europe at 5,000 years old. It is the entrance into the magical valley of Glen Lyon and provides us with a living connection to the ancient wisdom of this land, because this tree started its life when the stone circles were being built. We then visit the energetic stone circle of Croft Moraig, which is in reality a horseshoe of stones surrounded by a bank and a stone circle, a design that is reminiscent of Stonehenge in England. The sixteenth century St Mary's church at Grandtully, that has a wonderful ancient painted wooden ceiling, was built on a power centre originally used by the gnostic Culdee's. Dinner at hotel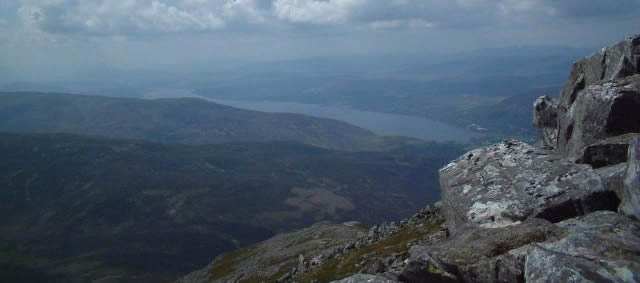 Day 6 - Tues 22nd Sept
We start the day with another scenic drive to Dunfermline, the medieval capital of Scotland, where we find energy currents coursing through the Abbey grounds. We will be happy to show you how to dowse for these energies with rods or pendulum. A leyline passes through here connecting it with many sacred sites further south in England including the former capital city of Winchester. Dunfermline Abbey is one of Scotland's most important cultural sites housing the remains of many kings and queens of Scotland along with Robert the Bruce whose tomb lies close by the pulpit. Enjoy lunch overlooking the abbey at Abbot House Garden, laid out with medicinal herbs as it was in the seventeenth century.
Onward to our hotel in Edinburgh (pic on right)we will check in (for a three-night stay) before we have a guided visit to the historic fortress of Edinburgh Castle that has sat regally atop Castle Rock for 800 years. The Scottish Crown Jewels are on display in the castle and St Margaret's Chapel, within the castle grounds, is the oldest free-standing building in Edinburgh, dating to the twelfth century. Free-choice dinner not included in tour price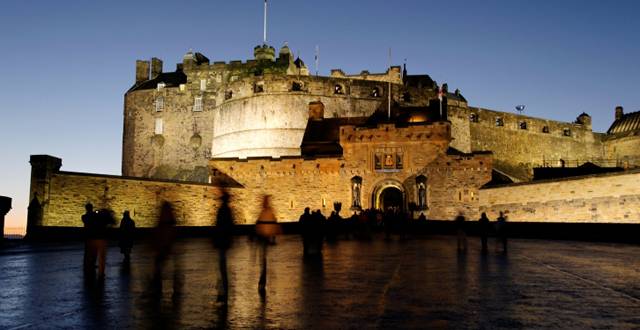 Day 7 - Wed 23rd Sept
Today is free for you to explore the aspects of Edinburgh that appeal to you, from Holyrood Palace, Mary King's Close (an underground labyrinth of seventeenth century streets) to shopping on The Royal Mile. Free-choice dinner not included in tour price
Day 8 - Thur 24th Sept
This final day includes guided visits to Rosslyn Chapel, Temple. Rosslyn Chapel, made famous by The DaVinci Code, is a remarkable building full of secrets, Green man carvings and esoteric symbolism that our guide will tell us about. It is like no other chapel or church you have been to before. We'll also visit the ruins of Rosslyn Castle across the valley from the chapel and discover a secret cave close by.
Temple was once the main preceptory or headquarters of the famed Knights Templar in Scotland. Today the ruins of the church have a distinct atmosphere and Templar markings can be seen such as skull and crossbones on several gravestones. Farewell dinner at our hotel.
Day 9 - Fri 25th Sept
A one-hour drive to Glasgow Airport for return flights home OR to continue on with us to Orkney Optional Add-On
Orkneys' Mysteries Revealed - 25-27 September 2015
Day 1 - Fri 25th Sept
The group flies to Kirkwall, Mainland Orkney from Glasgow International Airport (included). After arriving we will check into our hotel in Kirkwall and then begin our exploration of this wondrous island filled with megalithic mysteries! We'll visit the Rennibister Earth House, which is believed to be around 3000 years old, rediscovered in 1926 by a farmer.

Travelling down the road we will end our day at Maeshowe chambered tomb. The tomb is considered to be the best Neolithic tomb in all of North-West Europe, over 5000 years old (see pic from 1831 on right showing interior). The tomb is aligned with the midwinter solstice as the sun enters its passageway at this important time of year, similar to Newgrange in Ireland. Upon entering the chambered tomb you'll be in awe of the amazing stonework as well as the later twelfth century Viking graffiti! Free-choice dinner not included
Day 2 - Sat 26th Sept
Today we continue our pilgrimage of this sacred landscape, visiting Stennes Stone Circle and the Ring of Brodgar, Neolithic temples dedicated to the sun and moon.

We conclude our day visiting the ancient Neolithic village by the shore of the Bay of Skaill, Skara Brae. This village is said to have been inhabited for about 600 years between 3200BC and 2200BC. We will discover and see how developed our ancestors were with the architecture still preserved on site today. Farewell Dinner at the hotel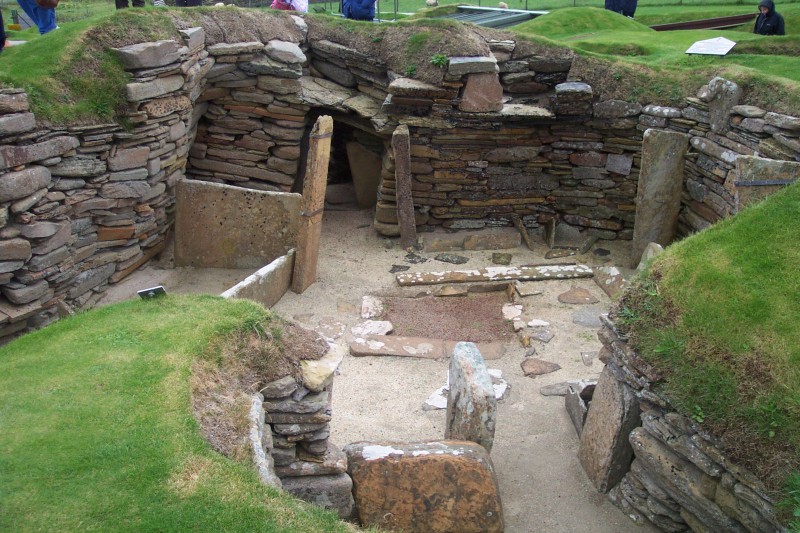 Day 3 - Sun 27th Sept
This morning we will fly back to Glasgow International Airport for you to either catch a flight home, no earlier than 4:00PM, or to stay on for personal post-tour time in Glasgow.
Tour Costs:
Main Tour £1895 - Add-On: £645
based on double occupancy
Single occupancy supplement: £140 - Add-On: £70
Tour deposit: £450 - Add-On: £150
Please email info@megalithomania.co.uk
for more info, or any queries

Click here to pay your deposit to confirm your place. You will be directed to 'Megalithomania' to place your secure payment via paypal or credit card. (This will be converted to your countries currency)

Photo credit: Martin Gray - www.sacredsites.com and Wikipedia Commons, plus Hugh Newman's archive. Copyright H.Newman 2015
Feedback from 'Magic of Megalithic Ireland' Tour 2013
"I may have initially thought this trip was about rocks and circles (:)), but it turned out to be so much more! I loved the silent moments and the connecting with the ancient spirits" - Amanda King, Australia
"I miss the companionship and joking and play, and deep conversations and constellations, dance, and sacred sites we shared together. And I am taking all this joy with me in my ever expanding heart." - Lottie Cooper, USA
Feedback from Peru, Nazca & Bolivia 2013 Tour
with guest hosts Glenn & Cameron Broughton
"For us the tour was an amazing opportunity and a privilege to explore the earth energies at an incredible number of megalithic sites. We learnt so much and feel truely grateful for what was revealed to us, and to all the organisers, especially Hugh & Brien, for putting together such a memorable and stimulating tour. It was also a joy to be in the company of so many like minded people with a deep curiosity about the ancient ancestors"
- Chris & Marilyn Gulliver, New Zealand
"Your tour exceeded our expectations in nearly every way. We saw, learned and experienced more than we ever would have on any other kind of tour. In addition, we traveled and made new friendships with people from all over the world. This trip is definitely one of the highlights of our life travels! For this we would like to thank you, Hugh, Irene, Cameron and Glen and David and Jennifer from the bottom of our hearts!"
- Ed & Teresa Chipp, USA
"So once more I want to thank you - Brien, David, Hugh, Irene, Cameroon, Glenn - and also all the participants, for the most special journey i've ever had! Hope to have more of those with you and will recommend to the people who are interested." - Vicki Molliver, Israel
"I loved the tour! Many thanks to all organisers, especially Irene :) I hope you are enjoying a break from questions and demands. Was great to meet you all and being in cusco without you all is not the same. I hope the tour has deepened your interest in the ancient mysteries like it did for me."
- Alex Jupp, UK
"I thought the trip was excellent. I learned so much and from so many people on this trip. Thanks to everyone for making it great."
- Suzan Moore, Canada
"I can safely say that this was one of, if not the best, experience of my life. Thanks Brien, Dave, Hugh, Glenn & Cameron and of course Irene for an amazing adventure. You have my tick of approval ;)." - Tony Giovani, Australia
"It felt less like a tour group and more like I had flown in to visit friends who were showing me around their turf, and for me, that was fine. I still feel I got more out of this tour than I would have with any other group. I enjoyed myself to the utmost, and was pleasantly surprised by almost everything - especially the kind people with whom I had the privilege of sharing this time." - Sandy Underwood, USA

March 17th - 26th 2015
ANGKOR WAT & LAOS TOUR
Featuring Spring Equinox sunrise
at Angkor Wat
and Plain of Jars in Laos
Full details here


June 19th - July 29th 2015
PERU & BOLIVIA TOUR
Hosted by Andrew Collins, Hugh Newman & Brien Foerster.
plus add-on to Nazca/Paracas/Ica
Full details here


May & September 2015
GOBEKLI TEPE MINI-TOURS, TURKEY
With Andrew Collins & Hugh Newman
Full details Here




July 21st - 30th 2015




MYSTERIES OF ENGLAND TOUR




Hosted by Glenn and Cameron Broughton, with guest speakers Peter Knight & Gary Biltcliffe


Full details here

August 18th - 27th 2015


MAGIC OF CELTIC IRELAND
Hosted by Glenn and Cameron Broughton, Anthony Murphy & Karyl Huntley
Full details here

September 17-25, 2015 & Add-On


The Highlands & Islands Of Scotland
Hosted by Cameron and
Glenn Broughton
Full details here