STONEHENGE PRIVATE ACCESS TOUR - 16th JULY 2021
AND SPECIAL AVEBURY TOUR 17th JULY 2021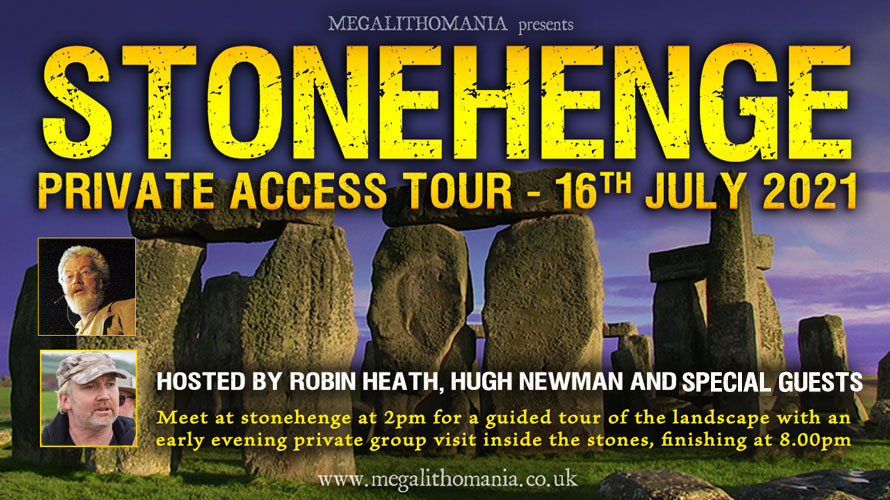 Join special guest host ROBIN HEATH, along with HUGH NEWMAN for an afternoon exploration of the sacred Stonehenge landscape, the on-site museum and visitors centre, with a PRIVATE ACCESS visit just for our group at 6.45pm for one hour. This ia a ONE-OFF tour for serious Megalithomaniacs, and Robin will be sharing his cutting edge research about stonehenge, its astronomical alignments, metrology and geomantic significance. He will bring his special 'equipment' so you can get a full understanding of Stonehenge and its landscape. Hugh and JJ will show you aspects of the sites that are identical to Peru and Egypt, and share their research on the 'Giants of Stonehenge' and symbolism within the stones and artifacts. We will be continuing exploring on 17th July with Robin and Hugh, this time at the largest stone circle in the world - Avebury. We meet at 11am - 5pm and spend time examing the stones, the megalithic avenue and the henge, and we'll be picknicking together in the stones so bring along some grub!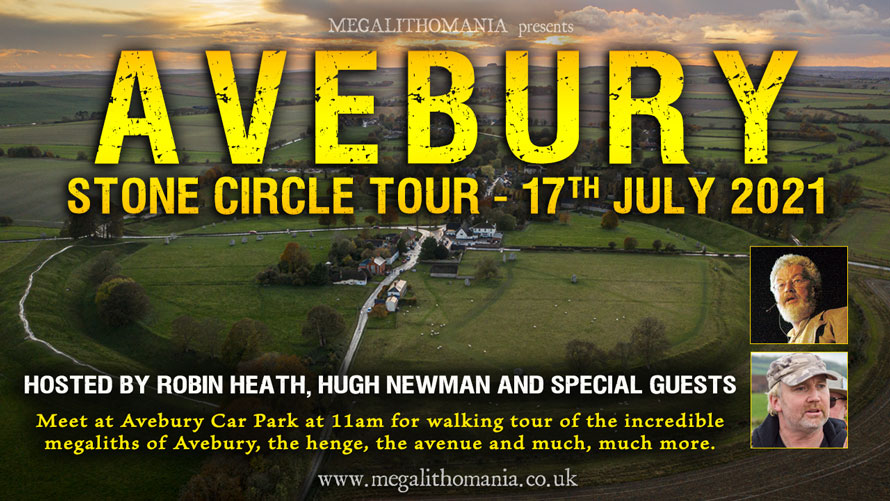 Both Tours are now sold out but please email: info@megalithomania.co.uk to get on the wait list and we'll inform you right away if there are any cancellations.
Robin Heath is a seasoned researcher, author and presenter on prehistoric and ancient science, a subject that has become a lost legacy to the modern world but remains built into the design and construction of many megalithic monuments. Robin has written and published nine books, and co-authored a further two. An engineering graduate, his background has enabled Robin to discover astonishingly elegant qualities in many Neolithic monuments, and reveal an unexpected knowledge of astronomy, geometry and metrology. Robin's goal is to see this subject incorporated in the history books of the future, a recovered legacy made plain for future generations, and recognised as the vital first chapter in any revised history of science. Robin lives in the Preseli National Park of coastal West Wales, with his wife Tricia.
Hugh Newman is an explorer, megalithomaniac and author of Earth Grids: The Secret Pattern of Gaia's Sacred Sites (2008), Stone Circles (2017) and co-author of Giants on Record (2015). He has been a regular guest on History Channel's Ancient Aliens and featured in Search for the Lost Giants. As well as organising the Megalithomania conferences and tours, has explored Mexico many times since his first trip there in 2003 and specialises in the Olmec culture. He lives close to Stonehenge.